Movies of Delray/Lake Worth
Rent Our Theaters For Your Next Special Event CONTACT US
---
"A packed house Wednesday at the Movies of Delray" (WPTV)
"Florida families turn to indoor activities to stay cool" (WPBF)
Seen in Sun-Sentinel, Jewish Journal, Boca Tribune, Around Wellington
---
FILM FESTIVAL
26th Annual Manhattan Short Starts Thursday
Manhattan Short 2023

Thursday, Sept. 28 - Sunday, Oct. 8
MANHATTAN SHORT is not a touring Festival; rather, it is an instantaneous celebration that occurs simultaneously across the globe, bringing great films to great venues and allowing the audiences to select their favorites.
Delray

Daily Showings

12:30pm

4:00pm

7:30pm

Lake Worth

Daily Showings

1:00pm

4:00pm

7:00pm
Meet Nicholas Mason at Delray
Manhattan Short Founding Director
Q&A's Following Screenings:
Thursday, September 28 at 7:30pm
Friday, September 29 at 4:00pm
Friday, September 29 at 7:30pm
LOCAL FILMMAKER MEETUP
Saturday, Sept. 30 at 4:00pm & 7:30pm
Q&A's EXCLUSIVELY AT MOVIES OF DELRAY
---
NOW PLAYING
Friday, September 22 to Thursday, Sept. 28
| | |
| --- | --- |
| Delray & Lake Worth | Only at Lake Worth |
| Delray & Lake Worth | Delray & Lake Worth |
| Only at Delray | Delray & Lake Worth |
| Only at Delray | Only at Lake Worth |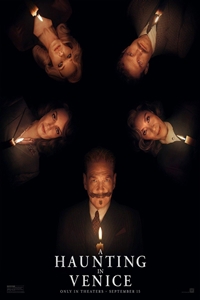 A Haunting In Venice (PG-13)
Mystery / Crime
Now Playing at Delray & Lake Worth - "A Haunting in Venice" is set in eerie, post-World War II Venice on All Hallows' Eve and is a terrifying mystery featuring the return of the celebrated sleuth, Hercule Poirot. Now retired and living in self-imposed exile in the world's most glamorous city, Poirot reluctantly attends a séance at a decaying, haunted palazzo.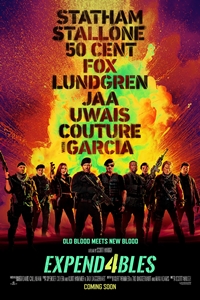 Expend4bles (R)
Action / Adventure
Now Playing only at Lake Worth - Armed with every weapon they can get their hands on and the skills to use them, The Expendables are the world's last line of defense and the team that gets called when all other options are off the table. But new team members with new styles and tactics are going to give "new blood" a whole new meaning.
---
STARTS FRIDAY
Starring Paul Dano With An Ensemble Cast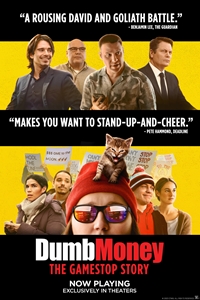 Dumb Money (R)
Drama / Comedy
Starts Friday at Delray & Lake Worth - Dumb Money is the ultimate David vs. Goliath tale, based on the insane true story of everyday people who flipped the script on Wall Street and got rich by turning GameStop (yes, the mall videogame store) into the world's hottest company. In the middle of everything is regular guy Keith Gill (Paul Dano), who starts it all by sinking his life savings into the stock and posting about it.
Tickets On Sale Soon
---
SPECIAL EVENTS
Classics, Comedy, Concerts & More
Killer Klowns From Outer Space & Freaks
Sideshow Themed Double Feature

Friday, October 6th
Seats 9:30pm
Only at Lake Worth

SHOCK A RAMA PRESENTS - A one night only "sideshow" DOUBLE FEATURE of KILLER KLOWNS FROM OUTER SPACE (1988) (PG-13) at 9:30PM & Tod Browning's FREAKS (1932) (NR) at MIDNITE.

Tickets are $16 for BOTH films or $12 for ONE.

Double Feature Ticket

Killer Klowns
From Outer Space

9:45pm

Single Film Ticket

Tod Browning's
Freaks

Midnite

Single Film Ticket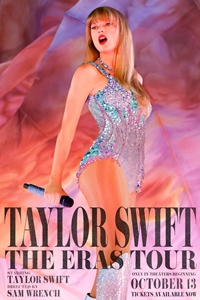 Taylor Swift: The Eras Tour ()
Musical / Concert
Oct. 13th to Nov. 5th at Delray & Lake Worth - The cultural phenomenon continues on the big screen! Immerse yourself in this once-in-a-lifetime concert film experience with a breathtaking, cinematic view of the history-making tour. Taylor Swift Eras attire and friendship bracelets are strongly encouraged!

Live Stand Up - Joe Bartnick (18+)
Sadman Comedy Productions Presents
Wednesday, October 18
Doors 7pm | Showtime 7:30pm
Only at Delray
Headliner Joe Bartnick only at Delray - Joe Bartnick is a comic who has gone from performing in coffee shops and bars to Madison Square Garden and Red Rocks. Joe can be seen doing standup on AXS-TVs Gotham Live, roasting Tommy Lee on A&E, & acting on King of Clubs. This one night only, in-person show also features Mark Christopher, Jim Patterson, Nadeem Awad & host David Sadman.
TICKETS ON SALE SOON
---
MET OPERA
Live 2023-24 Season at Delray & Lake Worth
Met Opera: Dead Man Walking
Jake Heggie / Terrence McNally

LIVE OCT 21 & Encore Oct 25 at Delray & Lake Worth - American composer Jake Heggie's compelling masterpiece, the most widely performed new opera of the last 20 years, arrives in a haunting new production by Ivo van Hove.

Delray

LIVE


Saturday
October 21
12:55pm

ENCORE


Wednesday
October 25
1:00pm

Lake Worth

LIVE


Saturday
October 21
12:55pm

ENCORE


Wednesday
October 25
1:00pm
Click HERE for Met 2023-24 Schedule & Tickets
---
COMING SOON
Films & Release Dates All Subject To Change
Friday, September 29

Delray & Lake Worth

Friday, October 6

Delray & Lake Worth

Friday, October 20

Delray & Lake Worth

Friday, November 3

Delray & Lake Worth

Friday, November 3

Delray & Lake Worth