Movies of Delray/Lake Worth
CONTACT US to Book Your Fundraiser, Party or Special Event
---
Seen in Sun-Sentinel, Jewish Journal, Boca Tribune & Around Wellington
"A packed house Wednesday at the Movies of Delray" (WPTV)
| | |
| --- | --- |
| Delray & Lake Worth | Delray & Lake Worth |
| Delray & Lake Worth | Only at Lake Worth |
| Only at Delray | Only at Lake Worth |
| Only at Delray | Delray & Lake Worth |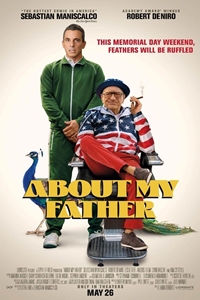 About My Father (PG-13)
Comedy
Now Playing at Delray & Lake Worth - Sebastian, who is encouraged by his fiancée to bring his immigrant, hairdresser father, Salvo (Robert Deniro), to a weekend get-together with her super-rich and exceedingly eccentric family.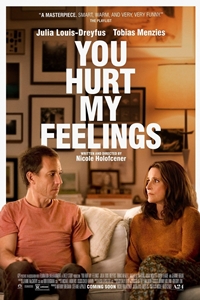 You Hurt My Feelings (PG-13)
Comedy / Drama
Now Playing at Delray & Lake Worth - From acclaimed filmmaker Nicole Holofcener comes a sharply observed comedy about a novelist whose longstanding marriage is suddenly upended when she overhears her husband give his honest reaction to her latest book.
Now Playing at Delray & Lake Worth - Seventeen-year-old Jem Starling struggles to define her place within her fundamentalist Christian community in rural Kentucky. With the return of Owen, an enigmatic youth pastor, Jem soon finds herself attracted to his worldliness and charm.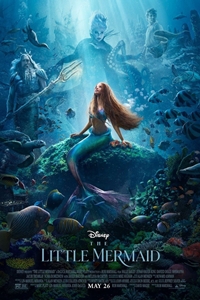 The Little Mermaid (PG)
Fantasy / Musical
in ENGLISH or SPANISH Dub
Now Playing only at Lake Worth - While mermaids are forbidden to interact with humans, Ariel must follow her heart. She makes a deal with the evil sea witch, Ursula, which gives her a chance to experience life on land but ultimately places her life - and her father's crown - in jeopardy.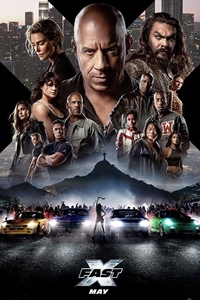 Fast X (PG-13)
Action / Adventure
in ENGLISH or SPANISH Dub
Now Playing only at Lake Worth - The tenth film in the Fast & Furious Saga, launches the final chapters of one of cinema's most storied and popular global franchises, now in its third decade and still going strong with the same core cast and characters as when it began.
---
SPECIAL EVENTS
Comedy, Opera, Music & More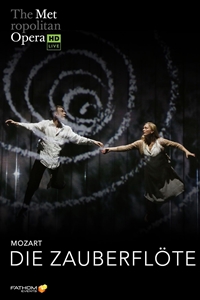 The Met Opera: Die Zauberflote ()
Part of the Met's award-winning Live in HD series
LIVE & ENCORE at Delray & Lake Worth - One of opera's most beloved fables returns, with Music Director Yannick Nézet-Séguin conducting Tony Award–winner Julie Taymor's colorful, puppet-filled production. The cast of leading Mozarteans includes soprano Christiane Karg as Pamina, tenor Stanislas de Barbeyrac as Tamino, baritone Thomas Oliemans in his Met debut as Papageno, soprano Kathryn Lewek as the Queen of the Night, and bass Stephen Milling as Sarastro.
LIVE

Saturday, June 3

12:55 PM

Delray & Lake Worth

ENCORE

Wednesday, June 7

1:00 PM

Delray & Lake Worth
Soul Doctor: A Joyous Broadway Musical ()
Exclusive Intro w/ Global Sing-A-Long

Tuesday, June 13 at 7:00pm
at Delray & Lake Worth
100's OF SOLD-OUT PERFORMANCES ON BROADWAY - The movie musical, which was filmed live in Jerusalem, is a poignant and entertaining portrayal of how music and spirituality formed an unlikely friendship between Rabbi, Shlomo Carlebach & legendary singer Nina Simone.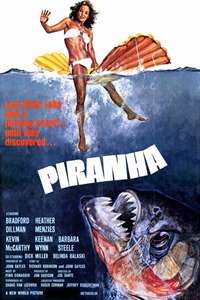 Joe Dante's PIRANHA (R)
Classic Horror Monthly Since 2015
Friday, June 23 only at Lake Worth
Seats 9:30pm | Starts 9:45pm
SHOCK A RAMA PRESENTS 45TH ANNIVERSARY - Bloodthirsty fishies rend flesh in a small-town lake. Half JAWS spoof and half trash-gore powerhouse, director Joe Dante's PIRANHA is a rare delight—a knockoff just as fun as the original.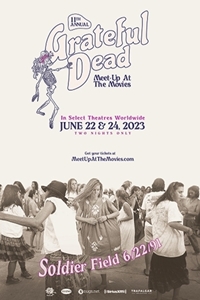 Grateful Dead Meet-Up at The Movies 2023 ()
Soldier Field 6/22/91 | Bruce-Vince Era
11TH ANNUAL MEET-UP - Filled with favorites, including "Shakedown Street,""Brown-Eyed Women," "Playing In The Band," "Terrapin Station," and "Dark Star." From the original six-camera video feed that appeared on the stadium's big screens and the pristine soundboard audio, Chicago 6/22/91 is an incredible performance start-to-finish.
Two Nights
at Delray

Thursday, June 22
at 7:00pm


Saturday, June 24
at 7:00pm


Movie + Concert
at Lake Worth

Saturday, July 1
Movie at 6:30pm


Crazy Fingers
at 9:40pm

Grateful Dead Movie & Crazy Fingers
Saturday, July 1 only at Lake Worth
3:00pm-Midnight Shakedown Street Market
Vend FREE w/ purchase of movie/concert combo ticket
VENDOR INFO: No food or drinks. Setup at noon. First come first serve.
6:30pm Grateful Dead Meet-Up 2023 (FILM)
Bruce-Vince era 6/22/91 show on the big screen
9:45pm Crazy Fingers (LIVE)
South Florida's Premiere Grateful Dead Tribute Band
11:45pm Fireworks in Parking Lot
Rodgers & Hammerstein's Oklahoma ()
The 1998 Award-Winning Stage Production
Sunday, July 16 at 3:00pm
Wednesday, July 19 at 1:00pm
at Delray & Lake Worth
GROUNDBREAKING MUSICAL TURNS 80 - Starring then-newcomer Hugh Jackman (Les Misérables, The Greatest Showman) as Curly, alongside Maureen Lipman, Josefina Gabrielle and Shuler Hensley, this riveting stage production was filmed during its record-breaking 1998 run in London.
---
Roise & Frank ()
Drama / Comedy
Starts Friday, June 2 only at Delray - Róise is still grieving the loss of her husband, Frank, when a mysterious dog shows up at her door. Part drama, part comedy, this wonderful Irish film is sure to deliver smiles, tears, and laughs to film lovers of all ages
TICKETS ON SALE SOON!