Movies of Delray/Lake Worth
CONTACT US To Rent Our Theaters For Your Special Event
---
Featured on WPBF, WPTV, Boca Tribune, and Sun-Sentinel
---
Give The Gift Of The Movies With A Gift Certificate
---
NOW PLAYING
Friday, December 8 to Thursday, December 14
R · Thriller / Mystery

Delray & Lake Worth

PG · Fantasy / Musical

Delray & Lake Worth

Sneak Previews Thursday
Starts Friday, December 15
DEC 7 thru DEC 11 at Delray & Lake Worth
Thursday thru Monday at 7:00PM
Additional Showings
Sunday & Monday at 12:30PM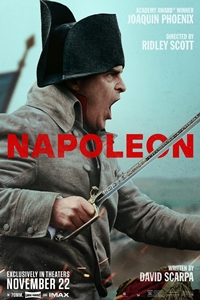 R · Drama / History
Delray & Lake Worth
R · Comedy / Drama

Delray & Lake Worth

R · Drama / Romance

Delray & Lake Worth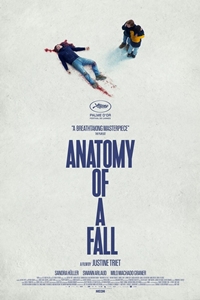 R · Crime / Thriller
Delray
R · Thriller / Drama

Lake Worth

PG · Animation / Musical

Lake Worth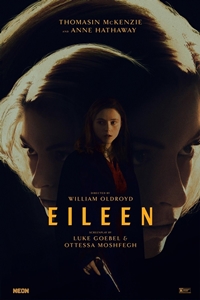 Eileen (R)
Thriller / Mystery
Now Playing at Delray & Lake Worth - Set during a bitter 1964 Massachusetts winter, young secretary Eileen (Thomasin McKenzie) becomes enchanted by Rebecca (Anne Hathaway), the glamorous new counselor at the prison where she works. Their budding friendship takes a twisted turn when Rebecca reveals a dark secret - throwing Eileen onto a sinister path.
---
STARTS 12/15
Willy Wonka Origin & Leonard Bernstein Biopic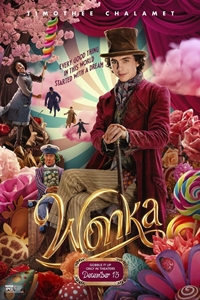 Wonka (PG)
Fantasy / Musical
Sneak Previews
Thursday, December 14
at Delray & Lake Worth
Starts Friday, December 15 at Delray & Lake Worth - An origin story that explores the vivid, mythical beginnings of the imaginative young inventor before he becomes the renowned scrumdiddlyumptious Mozart of chocolate.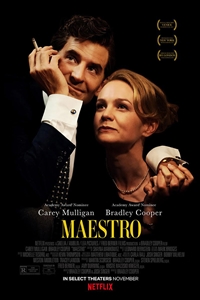 Maestro (R)
Musical / Romance
Starts Friday, December 15 at Delray & Lake Worth - Maestro is a towering and fearless love story chronicling the lifelong relationship between Leonard Bernstein and Felicia Montealegre Cohn Bernstein. A love letter to life and art, Maestro at its core is an emotionally epic portrayal of family and love.
---
SPECIAL EVENTS
Comedy, Concerts, Musicals, Operas & More
Waitress: The Musical
Tony-Nominated, Broadway Phenomenon
Featuring composer-lyricist Sara Bareilles as Jenna Hunterson, a waitress and expert pie maker stuck in a small town and a loveless marriage. When a baking contest in a nearby county offers her a chance at escape, Jenna fights to reclaim a long-forgotten part of herself. Through the support of her fellow waitresses and an unexpected romance, Jenna begins to find the courage to take a long-abandoned dream off the shelf. Waitress celebrates the power of friendship, dreams, the family we choose and the beauty of a well-baked pie.
DEC 7 thru DEC 11 at Delray & Lake Worth
Thursday thru Monday at 7:00PM
Additional Showings
Sunday & Monday at 12:30PM
Tickets $15
Met Opera: Florencia En El Amazonas
Catan · 2h35m
Sung in Spanish and inspired by the magical realism of Gabriel García Márquez, Mexican composer Daniel Catán's 1996 opera tells the enchanting story of a Brazilian opera diva who returns to her homeland to perform at the legendary opera house of Manaus—and to search for her lost lover, who has vanished into the jungle.
Delray
LIVE


Saturday
December 9
12:55pm

Delray
ENCORE


Wednesday
December 13
1:00pm

Lake Worth
LIVE


Saturday
December 9
12:55pm

Lake Worth
ENCORE


Wednesday
December 13
1:00pm
Shock A Rama Presents: TORSO (1973)
50th Anniversary of Italian Giallo Film
A towering terror from the end of the '70s giallo boom, TORSO finds director Sergio Martino reveling in the genre's time-honored traditions while also laying groundwork for the modern slasher. It delivers copious violence, sleaze and one of the tensest cat-and-mouse games ever committed to celluloid.
Friday, December 15 at Lake Worth
Seats 9:30PM | Starts 9:45PM-ish
Rated R · Tickets $12
---
METROPOLITAN OPERA
Live & Encore Performances
The Met's award-winning series of live movie theater transmissions is back with an extraordinary lineup, including exciting company premieres, new productions, and classic repertory favorites.
Adult $24 · Senior $22 · Child $20
Additional $3 for Reserved Seating
2023-24 Season Schedule & Tickets
---
COMING SOON
Movies and/or Release Dates Subject To Change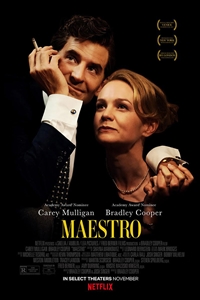 R · Musical / Romance
Friday, December 15
Delray & Lake Worth
R · Fantasy / Sci-Fi

Friday, December 22

Delray & Lake Worth

PG · Adventure / Comedy

Friday, December 22

Lake Worth
R · Drama / Sport

Monday, December 25

Delray & Lake Worth

PG-13 · Sport / Drama

Monday, December 25

Delray & Lake Worth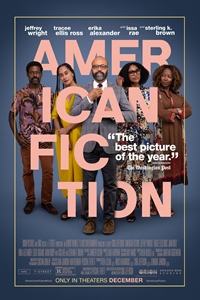 R · Comedy / Drama
January
Delray & Lake Worth