Ballet

A Contemporary Evening
Wednesday, May 10 at 1:00pm at Movies of Delray
and
Thursday, May 11at 4:00pm at Movies of Lake Worth


Tickets $15.00
Reserved Seating available for an additional $3.00
The Bolshoi boldly takes on a new challenge in a triptych of works by three masters of modern and contemporary choreography. For the first time, the company performs The Cage by legendary Academy Award-winning choreographer Jerome Robbins, a master of visualizing and translating music to movement. Together with Harald Lander's homage to classical ballet in Études and Alexei Ratmansky's colorful folklore-inspired Russian Seasons, A Contemporary Evening brings some of the best dancers in the world together with masters of contemporary choreography. The result promises to be an outstanding synthesis of Robbins's energy, Lander's virtuosity, and Ratmansky's witty brilliance in a programming first.
---
A Hero of Our Time
Wednesday, June 14 at 1:00pm at Movies of Delray
and
Thursday, June 22 at 4:00pm at Movies of Lake Worth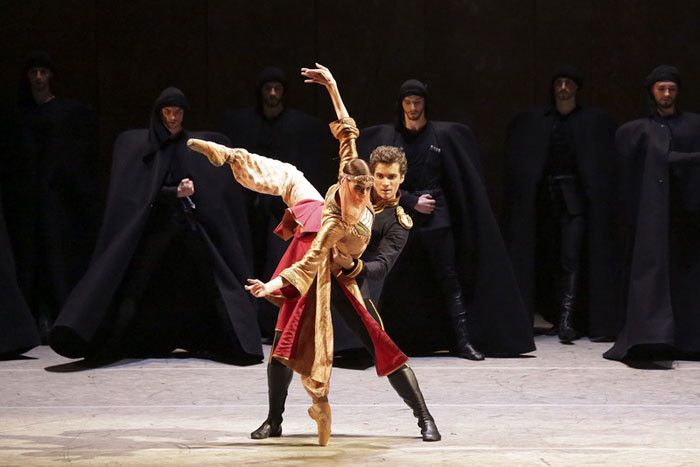 Tickets $15.00
Reserved Seating available for an additional $3.00
Pechorin, a young officer, embarks on a journey across the majestic mountains of the Caucasus, on a path set by his passionate encounters. Disillusioned and careless, he inflicts pain upon himself and the women around him…
"Give me everything, it is still not enough." The story based on the larger-­than-­life hero Pechorin is adapted from Mikhail Lermontov's literary masterpiece in three separate stories recounting his heartbreaking betrayals. Is Pechorin a real hero? Or is he a man like any other? This brand new production by choreographer Yuri Possokhov is a tragic poetic journey that can only be seen at the Bolshoi.