Foreign Films with Shelly Isaacs
Friday, August 17th,1pm
The Movies of Lake Worth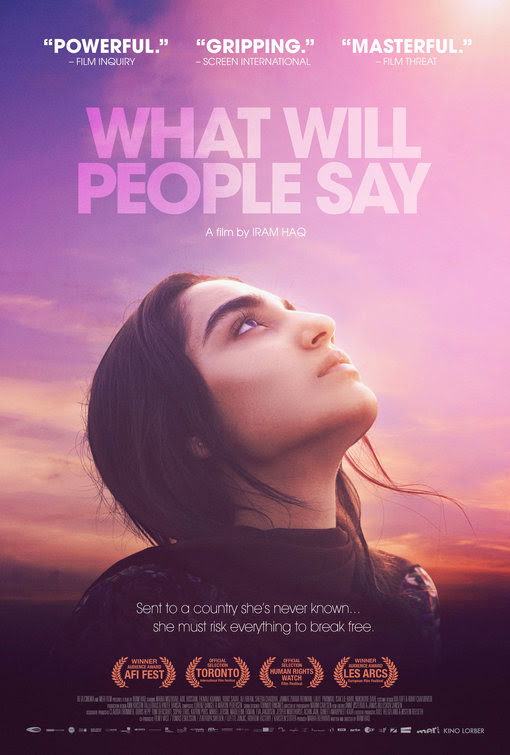 Winner - Audience Award - 2017 AFI Fest
What Will People Say - 2017 - Norway/Pakistan - 106 min.
In Norway, sixteen year-old Nisha lives a double life. At home with her family she is the perfect Pakistani daughter, but when out with her friends, she is a normal Norwegian teenager. When her father catches with her boyfriend, he has her taken and placed with relatives in Pakistan. Here, in a country she has never been to before, Nisha is forced to adapt to her parents' culture.
"Brims with authenticity and immediacy and benefits from a deeply sympathetic turn from sublime discovery Maria Mozhdah... [as] a character caught between cultures."
- Alissa Simon, Variety
"Forceful and moving."
- Jonathan Romney, Film Comment
"Essential."
- Andrew Lapin, NPR
---
Tuesday, August 21st, 7:30pm
The Movies of Delray
The 12th Man - 2017 - Norway - 130 Min.
A tribute to one man's extraordinary courage-and to the everyday heroes who helped him along the way.
An incredible true-life story of heroism and a man's unbreakable will to live. Norway, 1943: after a failed anti-Nazi sabotage mission leaves his eleven comrades dead, Norwegian resistance fighter Jan Baalsrud finds himself on the run from the Gestapo through the snowbound Arctic reaches of Scandinavia. It's a harrowing journey across unforgiving, frozen wilderness that will stretch on for months-and force Jan to take extreme action in order to survive.
"Wartime survival epics are a rich genre unto themselves, and with The 12th Man, Norway has one that ranks among the very best."
- Roger Moore, Movie Nation
"The sort of suspenseful, old-fashioned war movie that should be particularly appealing to older viewers, provided they don't mind reading subtitles."
- Frank Scheck, The Hollywood Reporter
" The 12th Man is a polished crowd-pleaser, with a timeless message: Nazis suck."
- Noel Murray, Los Angeles Times
---
Admission is $12
Complimentary coffee & breakfast snack for am shows
Or
popcorn & beverage for afternoon & evening shows
The Movies of Delray is located just off of Atlantic Avenue at Hagen Ranch Road.
7421 W Atlantic Ave, Delray Beach, FL
The Movies of Lake Worth is located at 7380 Lake Worth Road Between
Lucerne Lakes Blvd N/Lucerne Lakes Blvd W and Ohio Rd
About one mile east of the turnpike on the right.
---
RED is for Movies of Delray
BLUE is for Movies of Lake Worth
RED is for Movies of Delray
BLUE is for Movies of Lake Worth
| | DOORS OPEN AT: | MOVIE STARTS AT: |
| --- | --- | --- |
| TUESDAY | 7:10 PM | 7:35 PM |
| THURSDAY | 10:00 AM | 10:30 AM |
| FRIDAY | 12:30 PM | 1:00 PM |
| SUNDAY | 9:45 AM | 10:15 AM |